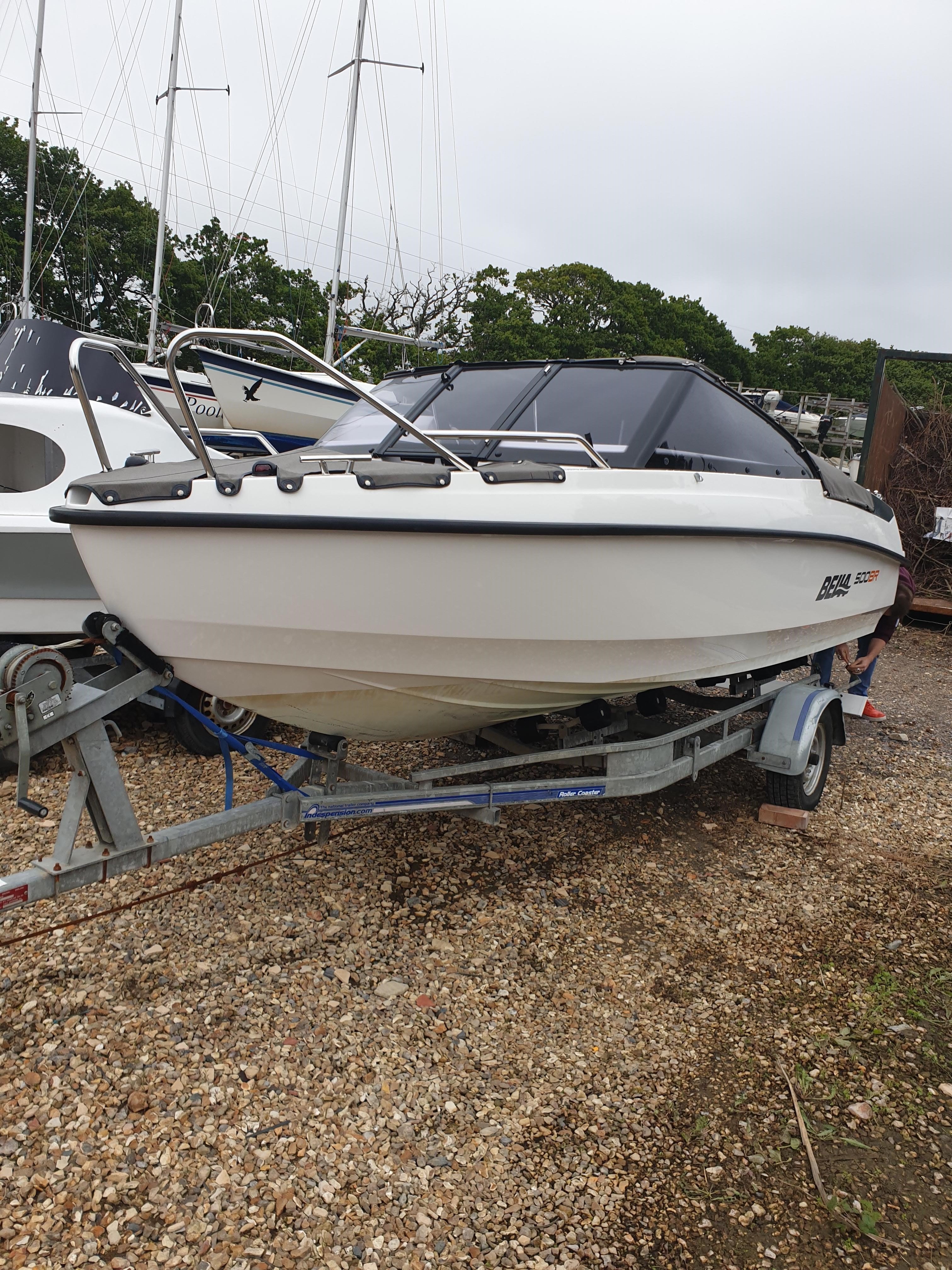 Death Trap II
Club Members
Posts

277

Joined

Last visited

Days Won

9
Profile Information
Gender
Location
Interests
Boat Name
Death Trap II's Achievements
Cod Hauler (4/6)
227
Reputation
i trailer my boat down to the fal every year too. Dont watch boat trailer fails on youtube just before you go, it makes for a nervous drive.

they dont care, all they care about are negative headlines. Needs to get out there into the news cycle, but sadly it is just background noise when they are changing the law to allow raw sewage to be dumped in rivers etc.

very nice! I have been looking at a router cnc machine for a while. Would be interested to hear how it works out tiddler. I have been getting serious with my side hustle of making cutting boards and a router cnc is really useful for several tasks.

i was in Mylor for the last week in august. The tides were forgiving so i got out every day. Didnt catch a single mac. never seen it like that in the fal in the 15 years i have been fishing there. Normally the problem is keeping them off your lure when you are after other species. But there were two tuna boats going out from mylor while i was there.

just joking. I had one on my first boat for its intended use, but i found i couldnt get enough speed out of it. Do you use it to hold position against the breeze in deep water?

i dont think the 54lbs of thrust from that electric outboard will do you much good out there!

wow. how far out did you have to go to get that?

i can help, if you are based anywhere near west london. I do a lot of woodworking and have a pillar drill.

damn it, wife has organised a social event for this weekend. does that count as grounds for a divorce?

ah sorry, i thought Adam posted in the members section. In that case, Adam, i can suggest that you join. Everyone is vey happy to share in the club.

hi Adam, if you go to the member section, there are a couple of lists of member marks by species.

never ceases to amaze me the amount of people with more money than common sense. Glad to hear you were both relatively unharmed. I will never forget seeing a 40ft sunseeker grind over a pebble bar that i was standing on in chichester harbour. We were out fly fishing the harbour, standing on the bar, when this sunseeker came hammering through the harbour at a big speed, straight towards us and ran straight over the gravel bar and just kept going like nothing had happened.

Oh my. I hope he is found safe. I always find it shocking that people let their kids out in that water. The first time I went down there I saw how strong the currents were and it scared me.